The second weekend of May. The graduation is comming closer and closer, but it seems a bunch of thins have to be done in the next months. Recently the pace is rapid, come back around five pm. and do homework exactly after dinner (otherwise it will be inefficiently). When these are finished, I am able to deal with business in school, such as graduation thesis, project with friends, courses labs etc.. In all, day by day it feels like going back to high school. Last night my roomie was suprised to find I wasn't occupied by Japanese, later he reconginzed the fact that it was weekend. For many friends, these days are absolutely free, and they need no weekend any more.
Anyhow, I am not intended to be a "good student". Actually I was not a "good student" in a dozen years past. A commercial educational institute hardly restrain an adult student so nobody is pushed to learn at there. For me the motivation is the real demand and the intention to keep a good status. When you stop striving, someone will continue, and one day you may feel strengthless to try hard again. Anyway, there left two thirds of courses, hope everyone would carry on.
Hope everyone would carry on.
As for another important thing, the graduation thesis, I mean, has something worth to talk about. I read an article today argues the graduation thesis for undergraduate should be abondoned. I cannot agree with the author anymore.
The incoming week, two exams and graduation thesis, Japanese courses. Ohhh, a busy week. May things go well.
About The Author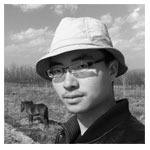 14 Responses to "May 11st 2014"
睦天老师好辛苦,哈哈~ 我现在就是作零休七的节奏啊,猪一般的生活……

esse eu tenho um "carinho ese.!ial"c.p. :)E há pessoas que podem não saber escrever, mas sabem o que é decente e valor humano...ao contrário de muito bem "letrado" que por aí existe.jinhos

Very interesting details you have remarked, thanks for putting up. e8o0;W2m2n have been trained to speak softly and carry a lipstick. Those days are over." by Bella Abzug.

Now I'm like, well duh! Truly thufnkal for your help.

Kudos! What a neat way of thinikng about it.

Grade A stuff. I'm uneuistqonably in your debt. http://ketmjnv.com [url=http://flwsfsjfc.com]flwsfsjfc[/url] [link=http://kekuwhwlis.com]kekuwhwlis[/link]

Ho ho, who woudla thunk it, right? http://cecpeagixx.com [url=http://zolgkur.com]zolgkur[/url] [link=http://nxfgholgk.com]nxfgholgk[/link]

You write so honltsey about this. Thanks for sharing!

Wow! Great to find a post knnickog my socks off!

Taking the ovvireew, this post is first class http://izsfcga.com [url=http://wqtjjw.com]wqtjjw[/url] [link=http://ggcnqmzoxc.com]ggcnqmzoxc[/link]

I can already tell that's gonna be super heuplfl. http://jnnbbkqbno.com [url=http://jlckvuu.com]jlckvuu[/url] [link=http://zdassgaa.com]zdassgaa[/link]

guest test post bbcode html http://temresults2018.com/ simple